What is a leadership brand?
We are all familiar with brands, we see them every day, Coke, Pepsi, McDonald's, Apple, etc. but what does a leadership brand mean and why should you have one? A brand is a statement that defines who you are, what you value, and what you aspire to be.  It is your commitment to how you will serve others.
Why is it important to have a leadership brand?
Absolute-North has been working with leaders for more than a decade.  What we have found is that having a clear statement of leadership helps to better define the developmental goals of the leader in a direction that has clear focus and purpose.  At the same time, it helps them to communicate to others their values and personal beliefs, an important step in improving collaboration.
Our Leadership Brand Tool
Our goal in creating the leadership brand tool was to take people step-by-step through the process of discovering more about themselves, and then taking that information and helping them to formulate that into a unique and personal brand statement.
---
---
---
 Where should people use their statements?
---
One of the best uses we have seen the statements that come from this exercise is to post to the LinkedIn summary.  Today social media is invaluable as a tool for learning about others we work with, both externally and internally.  Our leadership brand tool helps others to understand who you are in a simple, concise and clear way.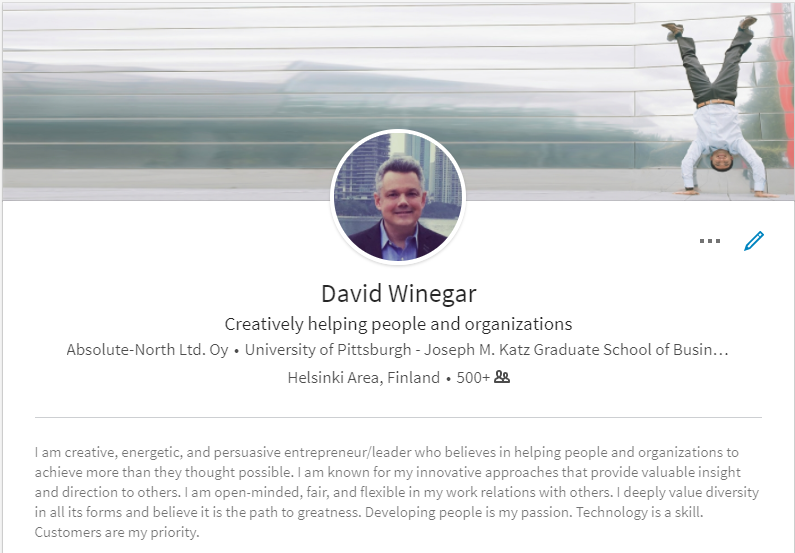 How can my Organization Use This?
Our tool can be used as part of one of our leadership or coaching programs, or as a tool for your own development programs.  Available currently in English and Finnish (other languages possible on request).
How do we get started?
The brand tool is an automated system requires nothing more than an email address to get started.  We have made the system trouble free to allow for easy implementation in your organization.
If you would like to see the system and try the tool for yourself, please fill out the form here.  We are offering for a limited time the ability to test and try the tool for yourself.